Presenting a BOT that lets you Invest in no time
Experience seamless purchase and transaction journey through FundzBot available at FundzBazar Website, Whatsapp and Facebook Messenger.
Facebook Messenger
@Fundzbazar
Add +91-80681 74911
and say 'Hi'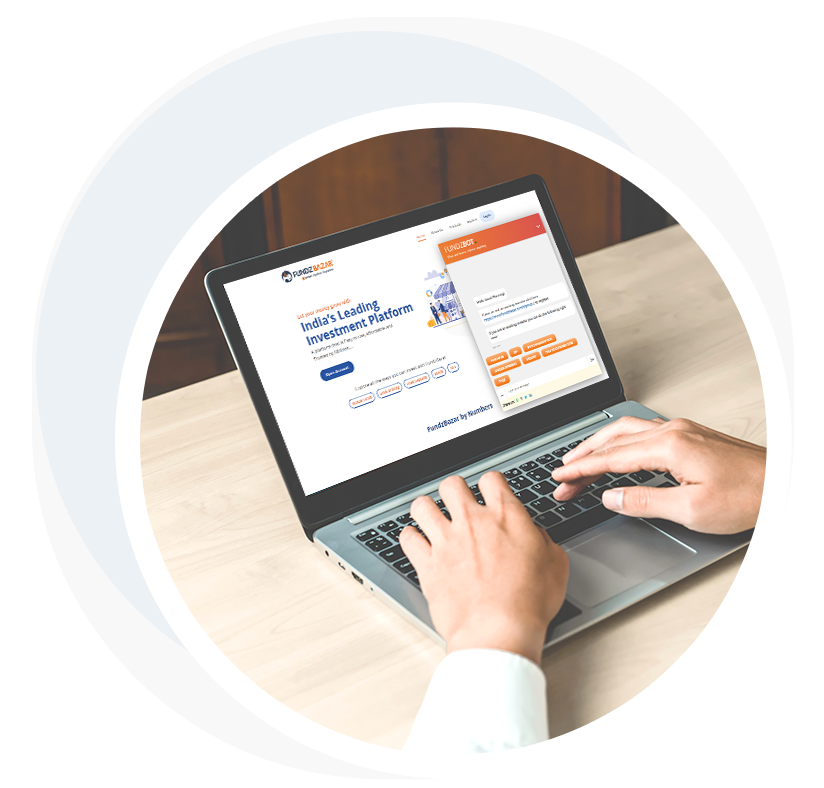 Fundzbot is multi-channel conversational interface built in such a way that it can scale up to hundreds of concurrent users with an amazing investing experience. Fundzbot is backed by bank grade security and doesn't let any transaction proceed without an OTP based verification. You can do all types of transactions like Fresh Purchase, Additional Purchase, SIP, STP, Switch and Redemption. Fundzbot can answer queries like What are mutual funds? Who can invest in it? How to invest? etc.
Chat & Transact
No Login required
Invest, Redeem, SIP,
STP, Switch & more
Bank grade security and
OTP based authentication
Transact through Net
Banking & NACH mandate
Start
Sign Up
Provide Details
Action
Follow
Say "Hello" to FundzBot
For new investor - Sign up to FundzBazar through the link provided in the chat
For existing investor - Provide Mobile Number, PAN and OTP to validate FundzBazar account
Select the action which you want to perform like Purchase, SIP, Switch/Redeem, Unique offerings, Inquiry, Customer care service, FAQs, etc...
Follow the steps suggested by Bot for instant and convenient transactions execution
Enter "Cancel" anytime to stop the conversation and start a new one